IATF 16949 under process
Cerler strives to improve and satisfy the needs of its most demanding customers. We are in the process of implementing IATF 16949, expected for mid-2023.
2021
Social Responsibility in Aragón Award
Cerler has received the Social Responsibility in Aragon -RSA- 2021 award, in the medium-sized business category, issued by the Government of Aragon. It is the second year we are presented with this award, which has been possible thanks to the effort, commitment and support for continuous improvement shown by the team members of Cerler.
2016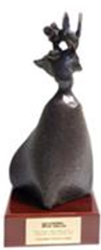 Aragón Environment Award
The Aragón Environment Award is a public recognition for remarkable or continuous work done over the course of the previous year in the field of environment protection in Aragon. It recognizes contributions which grant outstanding benefits for Aragon and also set an example for the aragonese community.
Diversis corporate social responsibility -CSR Award
The Diversis CSR award is the recognition of a company's efforts towards the social and professional integration of employees with diverse abilities.
2012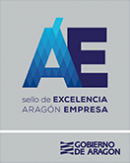 Business Excellence
The European Foundation Quality Management (EFQM) framework helps organizations in establishing a management model which will allow them to have deeper knowledge of themselves and consequently, to steadily grow towards business excellence.
2011

PILOT Award to logistic excellence
The goal of the PILOT award for logistic excellence in Aragon is to help organizations improve their management of goods, but also, to identify and bring recognition to those companies who have shown outstanding logistic management.